A Performing Arts Dance Training Institute in DUBAI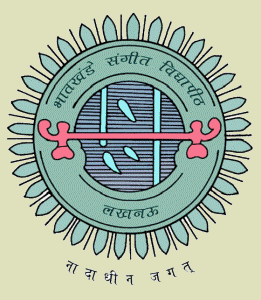 Dance Institute Affiliated with
Bhatkhande Sangit Vidyapith
​
A Company of best dance gurus
Our Purpose​
​
Nrityanjali Dance Company is a performing arts dance institute that provide structured dance training and certificate training programs in Indian dances such as Kathak, Bharatanatyam & Bollywood dance programs to enthusiast across all age groups.
​
Our purpose is to create a positive, loving atmosphere for young and old alike of various abilities, to teach dancing skills and develop a deeper appreciation for the performing arts and take them level up to that of a professional dancer.
​
Our Mission
​​​
Our goal is to maintain the highest standards of dance training for students of all ages and levels.
​
​Our Team
​​​
We boast of a highly experienced professionals and network with best in industry educationists, choreographers, dancers and performers. You may be assured that our classes are conducted and disciplined in a manner keenly associated with proper dance education.
Artistic Director
& Kathak Guru
Looking for a training with great Kathak guru who really knows how to get you moving with right technique? For many years, Nitesh Saraswat has been an influential part of Kathak dance art performances, training & choreography, As an artistic director and a Kathak guru he is providing clients with the personalized attention they need to fulfill their dance goals.
Dancer · Choreographer
Bollywood Instructor
Whether you're looking to learn new moves on latest chartbusters or work on your existing skills, Santosh will help you reach your goals. As an experienced and professional Dance Instructor, choreographer and editor, he has been an integral part of Bollywood events. He is now teaching others to learn confident dancing and become a rock star.
Dancer, Choreographer
Bharatanatyam Instructor
Merina Vijay has 15 years of professional experience in teaching dance and has performed in more than 500 stages. She practices & performs with a die-hard passion and is proficient in coaching. She possess excellent interpersonal communication and organizational skills with proven abilities in training & development of fellow team mates.
Dance Institute Administrator
Jonah is our Competitive Dance Coordinator and Institute Administrator. She goes out to understand and create client relationship to ensure that members get the best value and long standing benefits of being a part of Nrityanjali dance company.
"From the moment I walked into Nrityanjali, I was blown away with the talent I could see, and the happiness and love of dance that the students and teachers shared, if you are looking for a great dance community, a wonderful teacher who values every student, and to have fun whilst doing it. I would recommend Nrityanjali in a heartbeat."
"It is rare find when a commercial school in Dubai tha genuinely cares on focussing on your child's technique and motivation versus simply making them follow a routine. My daughter picked up dancing at Nrityanjali and loves everything she is learning, and the encouragement from instructors greatly boosts her self-esteem. Thank you."
"Nrityanjali Dance Company is a special place for me. I started dance at Nrityanjali in Dec'16. Now I am learning Kathak while my daughters are fine tuning their skills in Bollywood dancing. Nrityanjali is a family dance studio. It has age appropriate costumes and moves. It allows children to experience the joy of dance with motivation and high self-esteem. Nrityanjali is our family's choice for a fun and enjoyable dance experience!"