A Performing Arts Dance Training Institute in DUBAI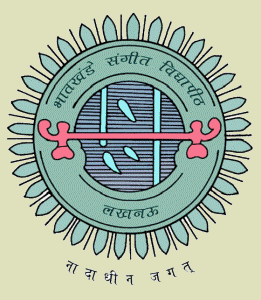 Dance Institute Affiliated with
Bhatkhande Sangit Vidyapith
​
BHARATANATYAM
TRAINING PROGRAMS
Nrityanjali Dance Company offers comprehensive and in depth training in Bharatanatyam from beginner through professional levels.

Classes are held twice a week. The coursework includes both theory and practical aspects.

Students are trained in the practical aspects of Bharatanatyam, its theory, talam, history, legend and myths , and philosophy . Senior students are also taught, Nattuvangam and choreography. Other course offers include an annual summer intensive, invitations to performances, and exposure to world-class artists and performances The full course leading to a confident solo performer takes several years of training to complete and aims to create fully developed dancers who can perform with artistic virtuosity worthy of acclaim.

A fully trained student of Nrityanjali is capable of being an excellent performer, a good teacher and choreographer. The duration of the program depends on the age the student starts, student ability and level of commitment.
​
​
FOR ALL LEVELS & AGE GROUPS
SEPARATE BATCHES FOR KIDS & ADULTS
Bharatanayam Artist · Educator · Trainer
Merina Vijay has 15 years of professional experience in teaching Bharatanatyam.She has Practiced & performed with a die-hard passion and is proficient in coaching
She likes developing skills of team members, mentoring and guiding them to achieve their goals.Merina has participated in Guinness World record programs in Chennai, Pondicherry and Chidambaram along with students.
Merin has a M.F.A in Bharatanatyam.She has worked and learned with different age group also blind students.She had achieved many awards ranging from Vallarum sathanaiyalar viruthu in 2005, Karanataka Rathna shree award from karantaka in 2016 to Natya kalamani award in 2016.