A Performing Arts Dance Training Institute in DUBAI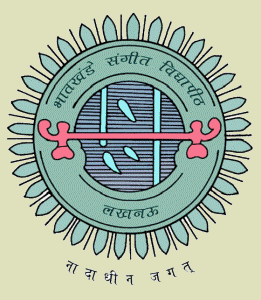 Dance Institute Affiliated with
Bhatkhande Sangit Vidyapith
​
Dance that can set mercury rising, cool as the breeze the students enhanced the beauty of the lake with their graceful moves. Awesome choreography, editing and cinematography by our Sir Santosh, Nadiyon Paar dance cover
If music is soul and then dance is the rhythm of the universe..
Groove to swag of Bollywood Dance from Nrityanjali Dance Company where you get to learn the master stroke from the master choreographer to bring the out the best in 'You'. So join our talented and dynamic master choreographer Sir Santosh , to get your foot tapping and heart thumping with Ramta Jogi...
Sneak peek at the training sessions, as we at Nrityanjali Bollywood Dance believe Dance for all. Sir Santosh in training sessions for whom there is no substitute for hard work.
Bollywood dance is the celebration of Indian culture and traditions. Join us in a Bollywood dance class designed for kids & adults, Learn and practice the skills of this extravagant dance form. Dance is one of the most integral part of Bollywood movies. Join and pick up the different skills of Bollywood dance including - Bollywood, Indian, Folk, Semi-Classical, Western, Hip-Hop, Locking Popping, Jazz, Salsa etc. Our program is a combination of style, expression and glamour. You will learn all the tips and tricks of this beautiful dance form, and take audience by storm. You can be a star of wedding functions, parties and anniversary functions, with the energetic moves of Bollywood dance. Our one-hour long dance sessions are conducted by professional experts, and are hosted by a group of trained artists. Be a part of this program, and revel in the joy of dancing to the popular beats from Bollywood.
BOLLYWOOD
TRAINING PROGRAMS
There are two sorts of people in the world: dancers and onlookers. Right now you might be an onlooker. It gets pretty boring after a while, doesn't it?
​
Come learn how to dance and you can jump that divide. It's a simple promise, but an easy one to keep.
​
Dancers are in the thick of fun, no matter the scenario!
​
We provide a rich, fun, challenging, and diverse dance​ environment for all our students from our beginner students to those who major in other dance discipline. We teach the ability to express dance movements freely at any age or level and aim to inspire each student to dance the best they can while having fun & keeping fit. Keeping current with the latest dance moves from India , we incorporate our own unique and explosive choreography skills. Our Instructors recognize each dancer as individuals. Every dancer's body, abilities and level of commitment is different. Through the study of dance students will develop creativity which will excite the mind, move the spirit, and awaken dreams.
​
LEVELS - BEGINNERS, INTERMEDIATE & ADVANCED LEVELS
FOR ALL AGE GROUPS
SEPARATE BATCHES FOR KIDS & ADULTS
Dancer · Choreographer · Bollywood Instructor
Professional Summary
​
Nrityanjali presents Bollywood classes by our newest teacher Santosh Mane. Santosh has 8 years of experience in teaching forms like Bollywood, Hip-hop, Contemporary and many more! He has even shared the stage with celebrities such as Salman Khan, Shahrukh Khan, Akshay Kumar, Prabhu Deva, Priyanka Chopra, Sonakshi Sinha,Jacquelin Fernandes and more. His work reflects his international performances in countries like Turkey and the USA. Having performed in shows like Zee Cine Awards, Zee Rishtey Awards , the prestigious Star screen awards and more. Love to fuse and experiment with different styles. He likes to express his passion towards dance by bringing the stage alive with dance. So Get ready to groove his moves as he shares his choreography and joy of dance with our dance academy.